PSA: Due to the COVID-19, Skills and Beginner Pickup has been canceled until further notice. See updates here: https://utcice.com/covid-19/
We are proud to offer a new membership option for our Adult Hockey Skills and Beginner Pickup!
The Membership includes Skills Clinic, Beginner Pickup and unlimtied public skating every week for only $99 a month.
Registration
$149 (Includes jersey, socks, stick and hockey skates — $150 Value)

Monthly Payment:
$99 ( Once a week Skills Clinic, Beginner Pickup and Unlimited Public Skating)
$35 Rental Gear if needed
Beginner Pickup: 10:35pm-11:25pm
The Beginner pickup clinic is designed for beginner to low intermediate players to create actual game scenarios without the pressure or demands of an actual game.  The Pick Up will run for 50 min. The goal of the pickup game is to get players the hockey knowledge and skills to play in an adult hockey league. If you don't have hockey gear we will provide all the equipment including skates for an additional $10.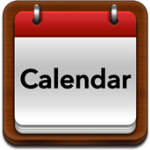 Skills and Beginner Pick Up  – $30
Skills Clinic Only  – $20
Beginner Pick Up Only– $20
Player gear rental – $10
Goalies – Free
Pick-Up Hockey is open to beginner and low intermediate players.
Ages 16 and over
This is a non-checking event.
30 player and 4 goalie maximum.
All participants must check in at the box office and obtain an entry sticker prior to stepping on the ice.  Violation of this rule will result in expulsion from the facility.