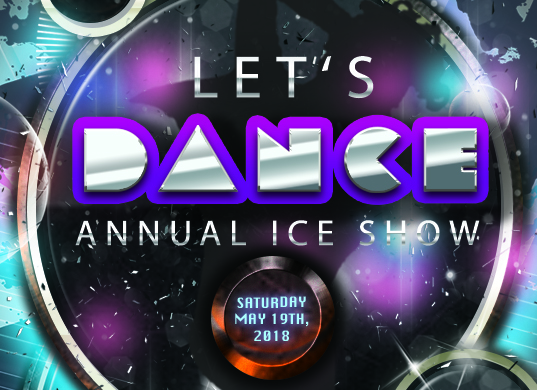 It's time to put on those dancing shoes so get ready to shake it! Come be a part of this year's Skating Academy's exciting annual spring production – Let's Dance! There is a role for everyone so sign up today!
Saturday, May 19th, 2018
3:30PM and 7:00PM
Tickets go on sale on April 21st, 2018 – $26 each
$1 of each ticket will be donated to a local charity!
Early Bird Registration: $200
Early Bird Registration Deadline: March 3rd, 2018
Early Bird Registration includes the opportunity to purchase up to 4 tickets in advance and to choose seating before regular ticket sale date
Regular Registration: $220
Regular Registration Deadline: March 24th, 2018