Skate by the Sea ISI Championships 2016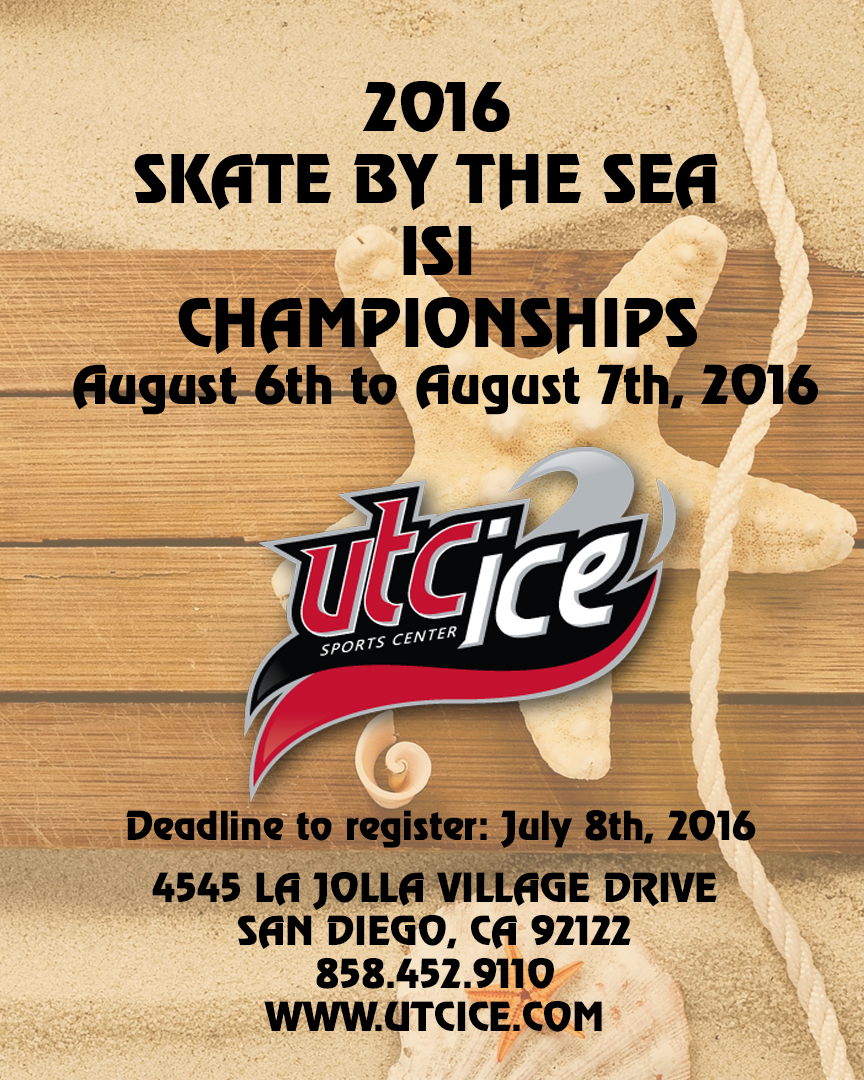 The competition will be using the guidelines contained in the 2015 ISI Handbook, with current ISI Competition Revisions.
All coaches with competitors in our event must be a current ISI Professional Member. All participating rinks are required to supply an appropriate number of certified judges. Judge certification tests can be taken online at the ISI website (http://www.skateisi.org). Please see the 2015 ISI Handbook. All professional memberships and judge certifications will be verified by ISI.
Contact Information