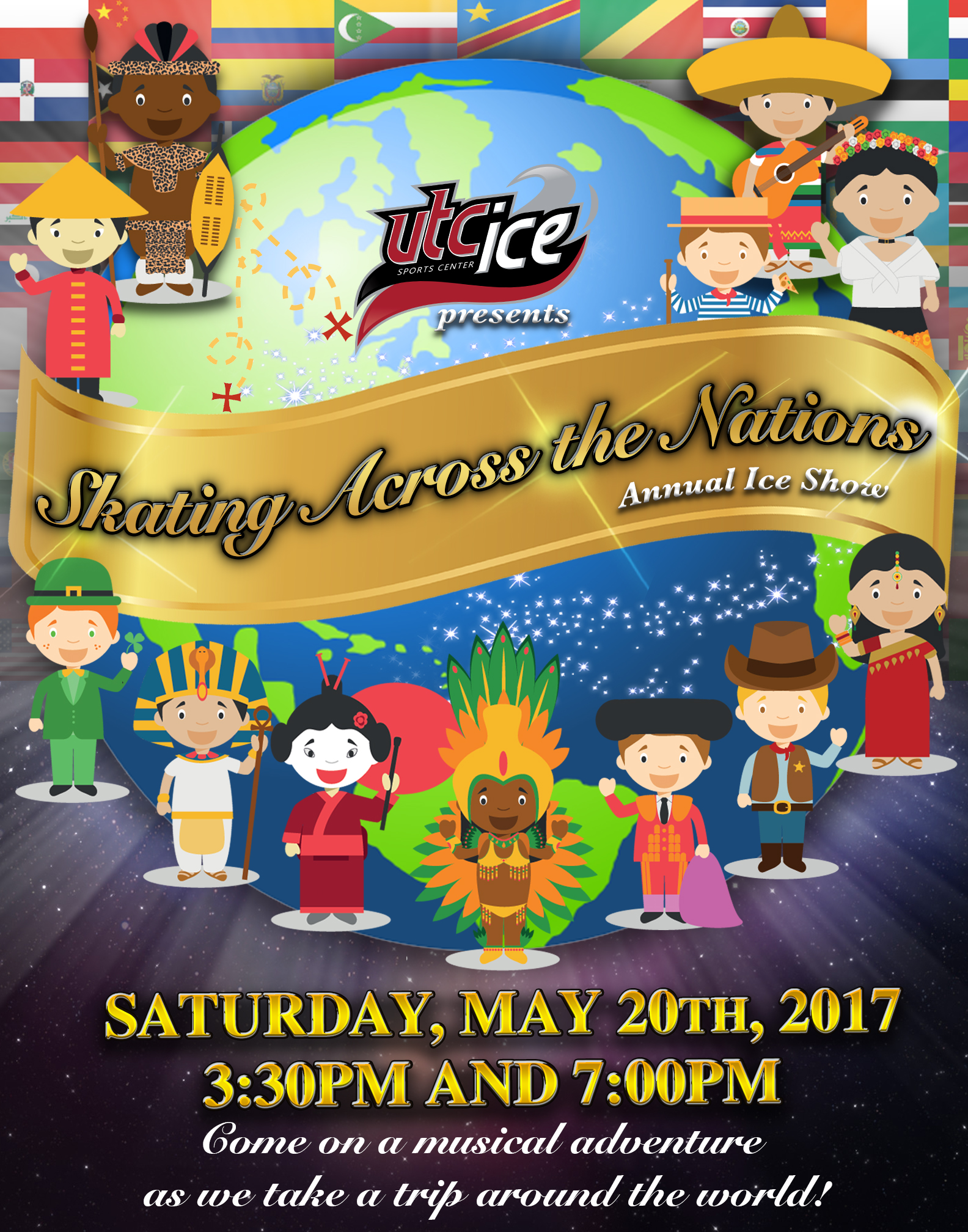 Volunteers Needed!
We are looking to use your special skills in this year's spring production – Skating Across the Nations! We are in need of your help in the following areas:
Show Preparation
Props
Set Building
Costumes (seamstresses)
Day of Show (May 20th, 2017)
Set Building
Spotlights
Parents to manage skaters in Locker Rooms
Prop management near ice entrance
Audience Seating
Please contact Heather at heather@utcice.com by Saturday, March 25th
if you are interested in joining the team!