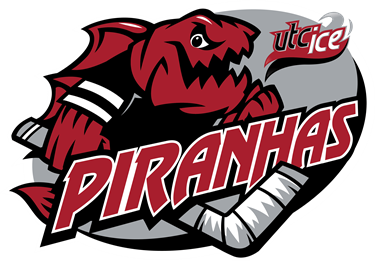 Our Hockey Academy is designed for beginner skaters who are interested in playing hockey. The goal of our Hockey Academy is to give players enough skills and confidence to join the Piranhas House Hockey League.
Academy is divided into four levels . Each level focuses on different aspects of the sport, such as skating, puck handling, passing and shooting. Players proficient in these learned skills receive sticker rewards on the backs of their helmets. Stickers help parents and coaches track a player's progress and kids love them. Depending on dedication, attendance and ability to pick up skills,  typically players are asked to join a team between 4 to 8 months after joining the Academy. Our Hockey Academy is an ongoing, year-round class and new players are welcome to join at anytime…so join today!
Registration
$149 (Includes jersey, socks, stick and hockey skates — $150 Value)

Monthly Payment:
$169 ( Two, 1 hour classes per week)
Free admission to all public sessions.
Continuous (Open enrollment)
Saturdays:   11:45am – 12:45pm
Mondays:     5:25pm to 6:25pm
3 and Older / Boys and Girls
Available for an additional $35/month rental fee.
REGISTER AT THE BOX OFFICE TODAY!