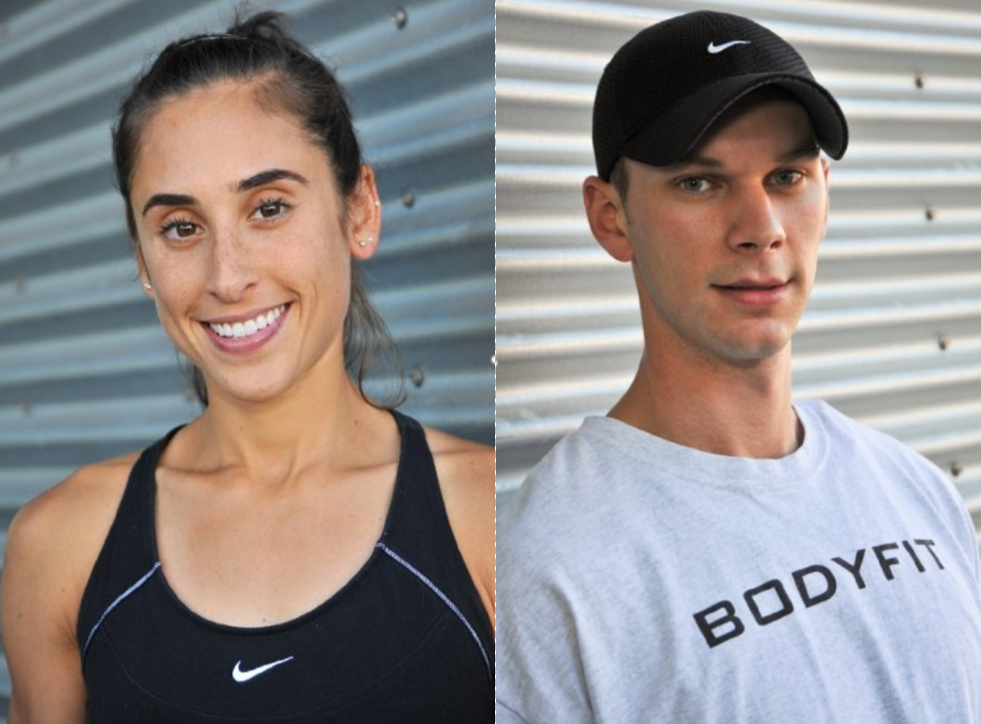 About
Come experience this unique opportunity to build your strength off the ice! With our professional conditioning instructors, skaters will focus on exercises that strengthen control, coordination, balance, stamina, and agility on the ice. Sign up today in the Box Office!
Meet our Instructors, Scott and Nina Bassler
Nina and Scott Bassler
Founders of BodyFit private gym and personal training center.
Both Scott and Nina specialize in functional training that results in increased strength, balance, stability, less incidence of pain, and more efficient movement. They are especially qualified in sports performance, muscle gain, and weight loss!
Nina has her Bachelor's Degree in Exercise and Sport Science from University of Vermont and her Master's Degree in Kinesiology with a concentration in Sport and Exercise Psychology from San Diego State University. Her athletic background is quite unique! She was a former gymnast for 11 years and the New York State All-Around Champion, a varsity track runner, and even ran the Nike Women's Half Marathon in San Francisco while 6 months pregnant!
Scott is also a nutritionist aside from being a personal trainer. He has his Bachelor's Degree in Dietics from the University of Vermont and completed an extremely competitive dietetic internship through Iowa State University. He was a very avid hockey player growing up. With his degree, he is also a part of the National Academy of Sports Medicine as a Certified Personal Trainer, Performance Enhancement Specialist, and a Corrective Exercise Specialist.
BodyFit has been featured on San Diego CW6 and has been named one of the Best Personal Training Gyms in San Diego!
Schedule
Tuesdays: 6:15PM – 7:15PM  (This class is on break for the summer and will resume again last week of August)
Monthly Fees
1 hour class per week: $75
---