Celebrate your child's next birthday party in our Winter Wonderland! Our spacious party room offers disco lights and a beautiful winter backdrop scene. You can use our decorations, or bring your own. Leave it to our professional party hostesses to set up the party, entertain guests, and clean up! Be prepared for hours of ice skating fun, it will be a party to remember!
Our parties are held on Saturday and Sunday during Public Session times.
Click on the calendar below to check available times.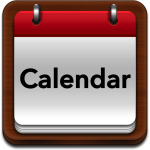 Use of the party room for one hour fifteen minutes.
Decorations, plates, cups, utensils, table cloth – 3 color options for your birthday celebration (silver, light blue, royal blue)
Seating for up to 40 guests
Set and clean up
Party Host/Hostess
Surprise gift for the Birthday Child
Up to 4 free adult skating passes used for parents ** cannot be used for child admission
Games and Entertainment in the party room
Please note that a non-refundable $149 deposit is required to book a birthday party.
-Also, please note that we do not allow ANY balloons into the facility.
-Any food items must be eaten in the birthday room or in the food court.
Additional birthday amenities available for purchase:

Public  Session Admission ticket plus skate rental  – $15.00 per person
Private Skating Coach for an on ice 30-minute lesson – $50.00 (max 15 kids/coach)
Additional 1 hour in the party room (first and last slots) – $100.00
Drinks- Water, Soda, Juice  – $1.00 per bottle
Goody Bags (Various fun toys) – $7.50 per bag
Outside catering of your choice is permitted without any additional fees. If you choose a UTC Westfield restaurant for your birthday party, your party host/hostess will pick up and deliver the food to the party room for an additional $25.00 service fee. UTC Westfield restaurant options are listed below. Please check the website link for new restaurants. If you're new to the area, feel free to ask for suggestions! westfield.com/utc/entertainment/dining